Brilliant Control Is An Interactive Smart Home Hub Disguised As A Light Switch
It can still function as an ordinary light switch, but there is voice assistant integration for all other purposes
what is Smart home hub
Smart home hub, as the name implies, plays the most important role in a home filled with a series of smart devices. Without it, we will find it difficult to operate device after device, whether it's smart lights, thermostats, audio systems, and so on.
Generally, a smart home hub has a shape like a router. Its function is to just sit quietly connecting various devices, so that in the end we can control everything via a smartphone or smart speaker. But is it true that smart home hubs can't be more than that?
Certainly not. You can see the proof through a device called Brilliant Control below. As you can see, it's not just any smart home hub. Instead of occupying a table or shelf, Brilliant chose a light switch socket as his home. Installation is ensured easy without the need for additional cables or batteries; anywhere a light switch can be planted, Brilliant you can place there.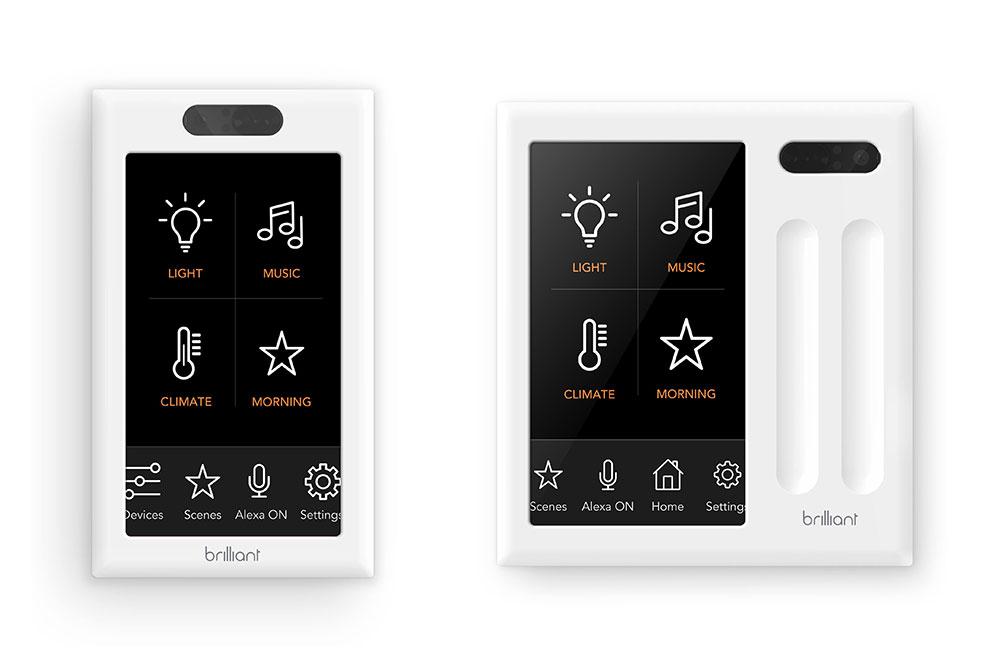 Once installed, Brilliant can still function as a regular light switch. The developer offers four variants that can be selected based on the number of levers on the switch it replaces. The elongated basin next to the screen is a capacitive touch panel to turn on and off the connected lights.
Next to it, there is a 5-inch HD resolution touch screen that is ready to display a variety of information, as well as an interactive control panel. It is from this screen that users can control various smart home devices; from Philips Hue bulbs, Nest thermostats, Ring doorbells, to Sonos speakers, and many more compatible devices.
Even more interesting, Brilliant apparently also packs Amazon Alexa integration, so that control via voice commands is also possible. In reality, Brilliant Control could be considered an Amazon Echo Show in a different way, as it can present visual information in the same style. Alexa is not your favorite assistant? Relax, Brilliant is also compatible with Google Assistant.
Like other smart home hubs, Brilliant needs to be connected to a Wi-Fi network and the internet constantly, and this also allows users to operate it via smartphone apps even when they are not at home. Brilliant also packs Bluetooth connectivity as a backup in case of an emergency, although its functionality is obviously very limited.
Smart home hubs are definitely nothing new, but the idea Brilliant executes is absolutely, well, brilliant. In the United States, Brilliant Control is currently on the market with prices starting at $299, which is quite expensive for a smart home hub, but don't forget its capabilities that are on par with the Amazon Echo Show.